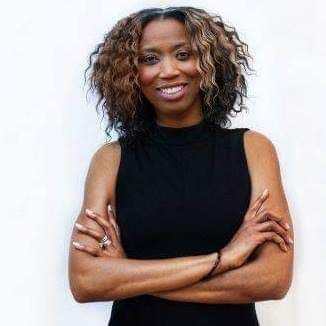 Founder & Mission
Mission: harmoni salon is a multi-textural salon that is harmonious and environmentally conscious.
The vision began in Monica Smith's mind many years before Harmoni Salon came to fulfillment. After moving to San Antonio over 25 years ago, She decided to earn a BBA in Marketing from Texas State University-San Marcos to assist with the business side of owning a salon.
Nevertheless it was a dream of a salon in Monica's heart; the reality of having a salon that services mainly wavy, curly or tightly coiled hair was one that evolved from her own natural hair journey. Monica is not only the owner but she also loves serving as the "Team Lead Stylist" at Harmoni Salon, with 25+ years of experience in the beauty industry.
Monica has owned Harmoni Salon for over a decade and has since served as a Salon Business Coach, Created and Launched an ONLINE Curls Course and a Curls product line-Made for all but designed with wavy, curly, and coiled in mind. She is married loves pasta and being close to the beach. And she will almost always have dessert before dinner!
Salon Hours
Holiday hours not included in the following:
Sunday -Tuesday: Closed
Wednesday:: 10pm - 4pm
Thursday: 10am-4pm
Friday: Closed
Saturday: 10am - 5pm